Training and Education Committee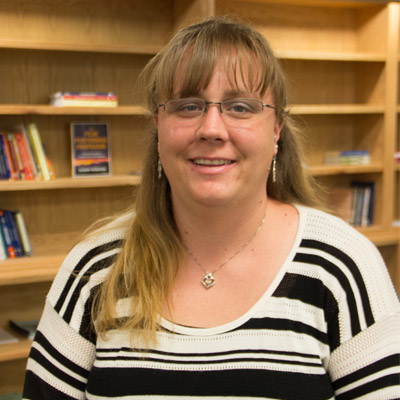 Chair: Shannon Saavedra
Email:shein@unm.edu
Shannon started as an academic advisor in the University College Advisement Center in 2006. Upon completing her Masters in Organizational Learning Instructional Technology from the University of New Mexico in 2010 she became the academic advisor trainer for all undergraduate advisors. I also received my Bachelors of Business Administration in 2005 from the University of New Mexico. I have developed an online advisor training program for new advisors, LoboAchieve and Banner trainings, policy updates, continuing education, etc.
Brian Baldonado
Email:brianbaldonado@unm.edu 
Brian Baldonado has been an academic advisor at UNM since July of 2019. He is currently an advisor at the Exploratory and Pre-Professional Advisement Center (EPAC). He mainly advises pre-pharmacy, pre-dental hygiene, and undecided students. He enjoys working at EPAC because it gives him a chance to help student identify what they hope to get out of their academic career at UNM. He graduated from UNM with a Bachelor of Arts in Psychology with a concentration in basics in addiction counseling. Brian is currently working on a Master of Arts in counseling and is the president elected of the UNM chapter of the Chi Sigma Iota Counseling Honor Society. He took an interest in the Training and Education Committee because of the opportunity to provide information, networking opportunities, and techniques that can make the advisement process better for student and advisors. He enjoys working with others and collaborating to make environments even more positive and welcoming to all.

Daniel Begay
Email:dbegay24@unm.edu
Daniel is the Program Manager at American Indian Student Services (AISS). He's from the Navajo Nation and the Pueblo of Santa Clara. He has worked with AISS since 2008 – first as an undergraduate student from 2008 to 2010 then as a Professional Staff member since April 2012. Daniel earned his Bachelor of Business Administration – with concentrations in Marketing & Accounting, and his Master of Business Administration – with a concentration in Finance – all from UNM Anderson School of Management. His responsibilities at AISS include academic advisement, financial aid guidance, marketing, photography, department reporting & assessment, and coordination of the American Indian Summer Bridge (AISB) Program. He finds work at AISS very fulfilling, often seeing student journeys from their first day at UNM to the day they walk across the commencement stage.
JJ Conn
Email:jconn@unm.edu
My personal pronouns are she, her, they and their.  I have been with UNM for 12 years—some of you may know me as Jen from my start in UCAC.  I am now a Senior Academic Advisor with Mechanical Engineering.  As a creative person with a deep interest in education of all types, I decided to become involved with the committees that organize Advising Matters and the Advisor Institute many, many years ago.  What began with creating the information program for each institute over 10 years previous has transitioned to a more active and integrated role.  On the personal side, I am an artist and am currently enrolled in the MFA Creative Writing Program.  I have a spoiled pitbull and two cantankerous kitties—my fur babies.  When I am not at UNM, I am reading, writing, drawing, sewing, and gaming (Catan or Ticket to Ride, anyone?).
Sarah E. Dominguez
Email:skieltyk@unm.edu
I have been a full-time academic advisor at UNM since August 2008.    Currently I work in the Department of Chemical & Biological Engineering advising Chemical Engineering undergraduate and graduate students and for the Department of Nuclear Engineering advising Pre-Nuclear Engineering students.  Previously I worked in the University College Advisement Center advising students in the VISTA Scholarship Program, in the College of Fine Arts advising undergraduate students, and in the Division of Enrollment Management as the CNM to UNM Transfer Advisor.  I enjoy being on the Academic Training & Education Committee because I enjoy being on a team that is dedicated to providing programs to ensure that advisors on campus are well educated and prepared to help our Lobos to the best of their ability.  I have been a Lobo my whole life and sincerely care about our current and future Lobos.  Making sure we have advisors that are well prepared to care of them is important to me.
Chris Larranaga 
Email:chrisla1@unm.edu
Chris Larranaga has been with the University of New Mexico for 20 years and has worked in University College and College of Education, where he provided student advisement. Most currently he is the Program Manager for the Organization, Information and Learning Sciences Program (OILS) based out of the College of University and Learning Sciences, which he joined in 2015. He is a graduate of UNM and is continuing with his MA in OILS, Chris calls UNM his second home and considers himself a lifelong Lobo!
Sarah Peceny
email: speceny2@unm.edu
Sarah was born in California but is New Mexico grown! She received her BA in Latin American Studies and Spanish and an MA in Hispanic Linguistics here at the University of New Mexico. During her time at UNM, Sarah has really enjoyed serving our student population as a former north campus research coordinator, an instructor and visiting lecturer, an assistant program coordinator of a language program, and most recently as an advisor! After working as an Academic Advisor for the Accelerated Online Programs offered by the College of Arts & Sciences for over a year and a half, she is very excited to begin her new position as the Education Development Manager of the Arts & Sciences Center for Academic Success. Her biggest concern at the moment is worrying about how her fur babies will take the news of our pending return back to campus, since they have been so spoiled over the past year!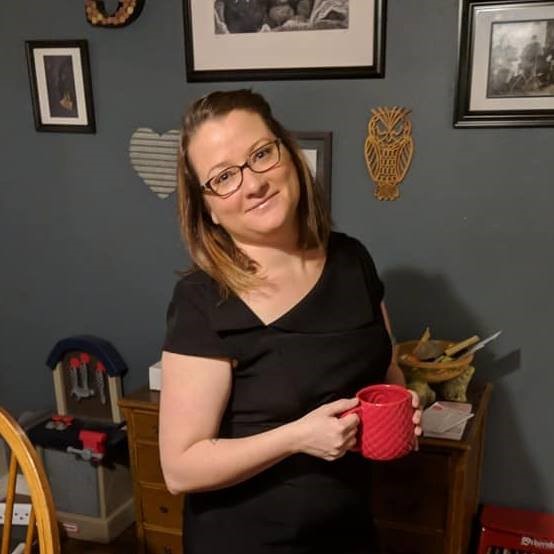 Megan Speck
email: mlspeck@salud.unm.edu
Megan is a NM native, but after 10 years away, she came returned (like most people do). She has a BS in Sociology and Criminal Justice from the University of Evansville and a MBA from Radford University. She started her "grown up" life in the mental health field, but discovered her passion for higher education during her assistantship in the advising office during her graduate studies. She has 10+ years in higher education, most recently as an Sr. Academic Advisor for the UNM College of Nursing.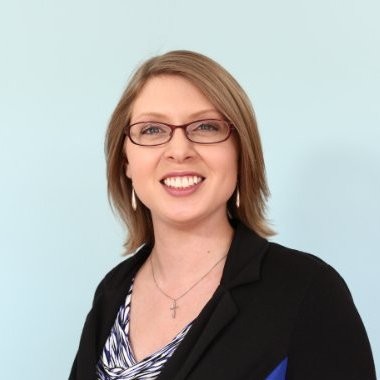 Grace Willerton
email: gwillert@unm.edu 
I earned my Bachelor of Arts degree in University Scholars-Psychology from Baylor University, and I am taking graduate coursework in counseling through UNM. I grew up in New Mexico, but I started my career as a high school math and special education teacher in New Orleans and Denver before returning home to Los Alamos. I have served UNM-Los Alamos as an academic and career advisor since 2012. I hold a certification as a Global Career Development Facilitator and recently completed a Myers-Briggs Type Indicator certification, too.  
I am inspired by my students' stories and am excited to guide them to graduating and attaining their dream jobs. I am delighted to be a part of the Training & Education Committee for advisors, so that I can contribute to the personal and professional development of our UNM advising family and, in turn, the growth and success of our students.